Quick tip today and to say a belated Happy New Year! Sorry I've been a bit quiet here lately, it's been all work, work, work, plus it seems parenting a pair of teenagers requires a lot of work also lol!
Now, I've been adding a magnetic bit holder to my drivers for years, ever since they started to move away from Pozidriv (most common in the UK) screws towards Torx (the T series: sizes T10, through to about T60).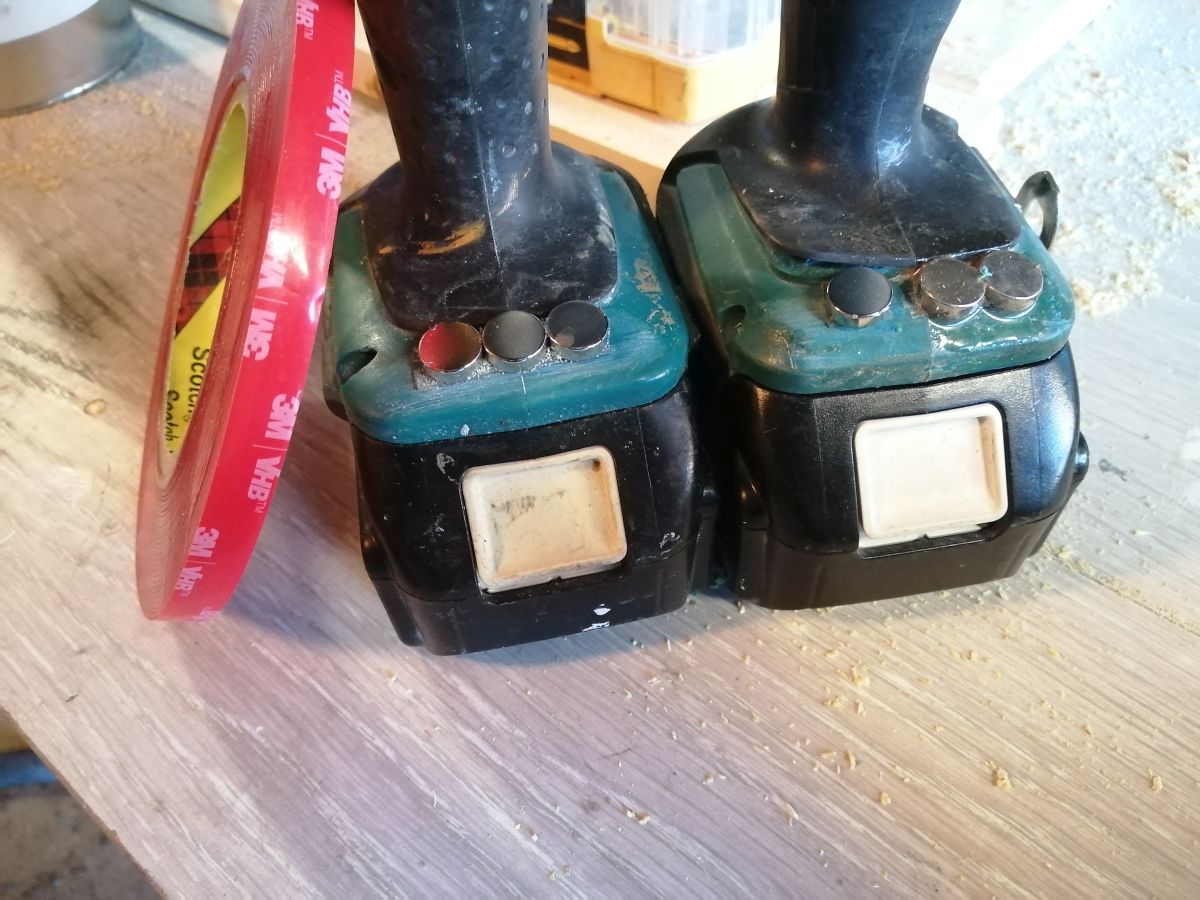 Now a typical work day will probably include T20 and T25 for my main wood screws and T10 and T15 for smaller indoor stuff. And of course there are still a lot of Pozidriv or PZ2 screws around and indeed in my box.
That means I'm constantly swapping (and hunting for) bits on my impact driver. Now I'm not sure why drivers don't come with some bit storage system built in, but that's another story. Here is my solution. Buy some good quality double sided mounting tape and some small but powerful earth magnets to make your own magnetic bit holder on each drill or driver you own.
First decide how many magnets you need, two or three holds a spare bit or two pretty well. Clean up the best flat area on your driver/tool/etc. for the magnets to sit, and maybe even consider a light sandpapering to give it a good key. Many quality power tools are made out of types of plastic which do not accept glues very well (I tried epoxy adhesive to start with but they just fell off) so it's important there is something to mechanically grab onto the sticky tape.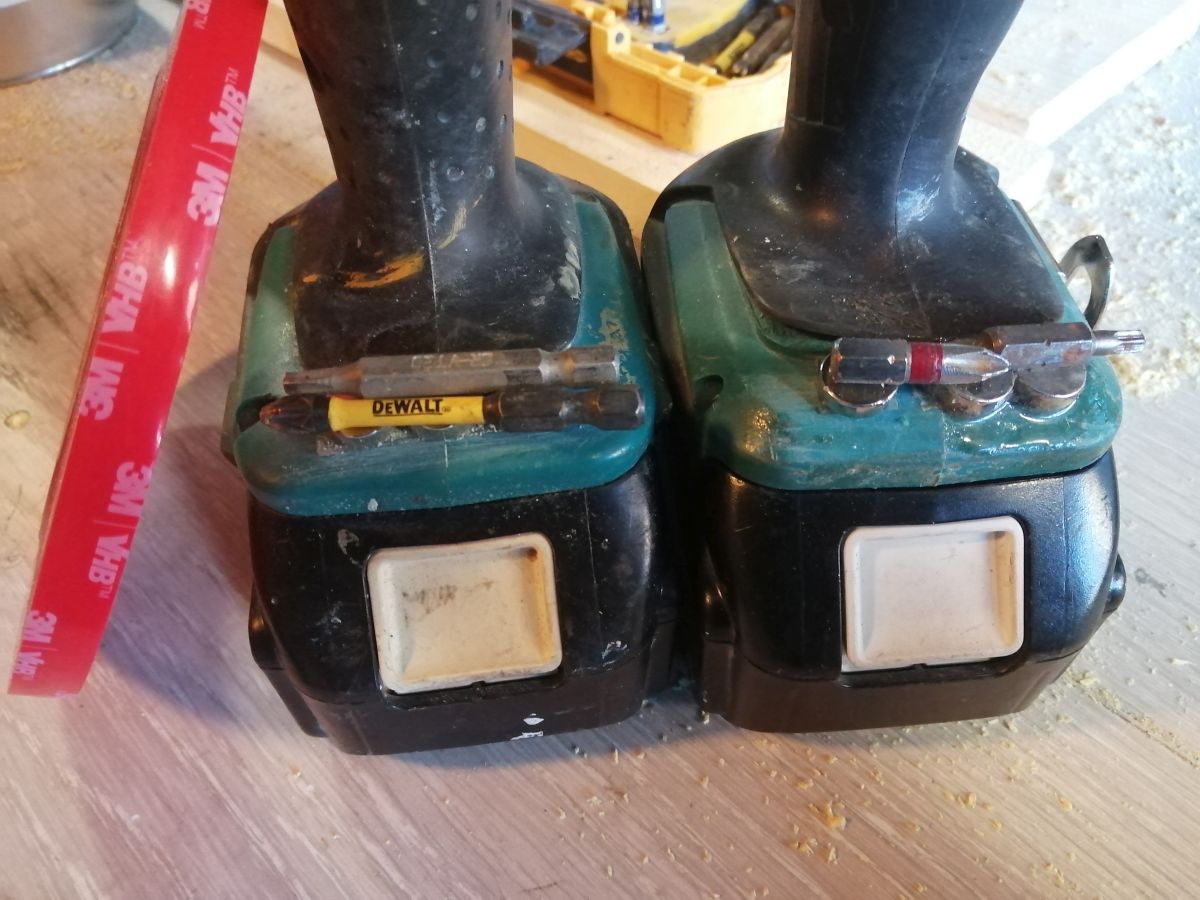 For all kinds of glues and tapes, cleanliness is crucial, so before sticking on the tape, give the area wipe with a good cleaner. I used acetone this time, but lots of other cleaners work too. At the very least a damp cloth will take dust and regular dirt away.
Carefully stick the magnets to the double sided tape and you're done. Some tapes say to leave it a little while before using them, to give them time to fully stick/cure/bond properly.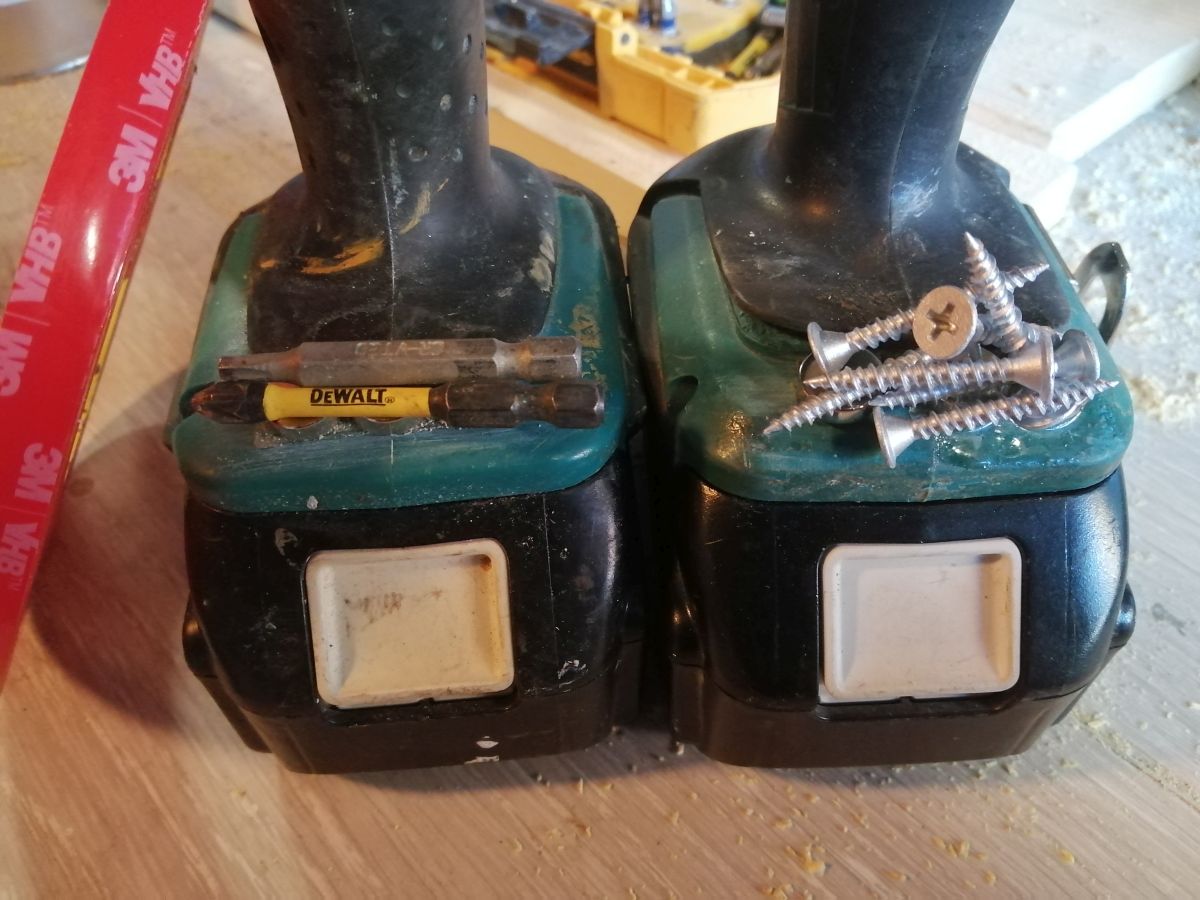 There you go, an easy way to store spare bits and you're ready for the DIY season to begin once it warms up a bit :-). incidentally, you can add a magnetic bit holder to other things too like your workbench or your tool belt etc.
Stay well
Ian
p.s. as always, feel free to reach out to me if there is something you'd like me to cover and I'll take a look.