Want to use the new style, IKEA Ultrusta cabinet hinges from the new Sektion system on a custom build project?
Then you'll need to know a few measurements to help you set out the hinge position. You might not know this, but the IKEA hinge system is contracted out to 'Blum', a leading hinge and furniture hardware supplier in the UK. The new Sektion hinge system utilises a horizontal pair of holes (previously they were vertical), which gives more shelf arrangement options inside apparently. Here are the measurements…
Hope that's useful, I'm going to make a template and use these new style ultrusta cabinet hinges tomorrow, on a 'hole in the wall' pair of doors project. I'll add some notes here if I learn anything new to watch out for.
UPDATE
I didn't make a template this time as I only had four hinges to do, but I will soon as I remembered there are two more small and shallow 9mm holes you need to drill to clear two 'dimples' on the hinge part going into the door. They look like leftovers from the time when the hinge was screwed into the door (before the friction clasp). Drill the 35mm hole first and pop the hinge in the hole and square it up. Mark the inside of the two small holes, remove the hinge and drill 9mm holes around 4mm deep (little more than a dimple really). Here they are…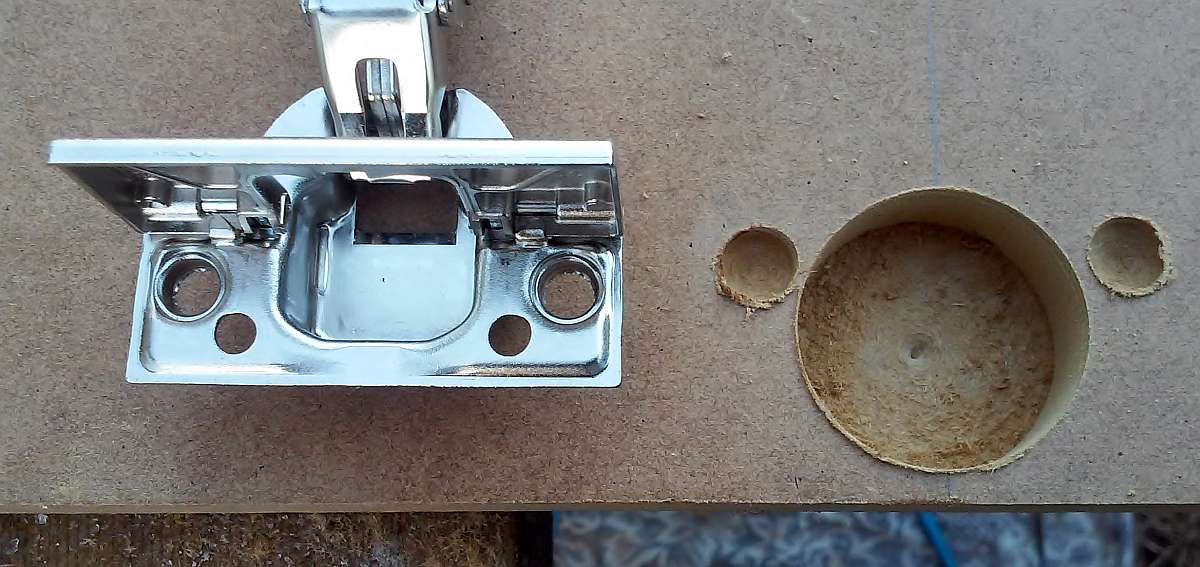 Hinge position from top and bottom of cabinet
Had an email today asking about the location of the hinges within the cabinet so I went to IKEA and had a measure. Looks like the hinge is 48mm from the top and bottom…
BUT…
Don't forget that the doors are usually a tiny bit smaller than the cabinet size. So you'll need to check this and then take off half the difference. I.e. if the door is 3mm smaller than the cabinet, then the hinge position on the door will be 48mm minus (3mm divided by 2). So 1.5mm needs to come off the 48mm. Final hinge position is 46.5mm down from the top edge of the door (and up from the bottom). Thanks Khaled for reminding me!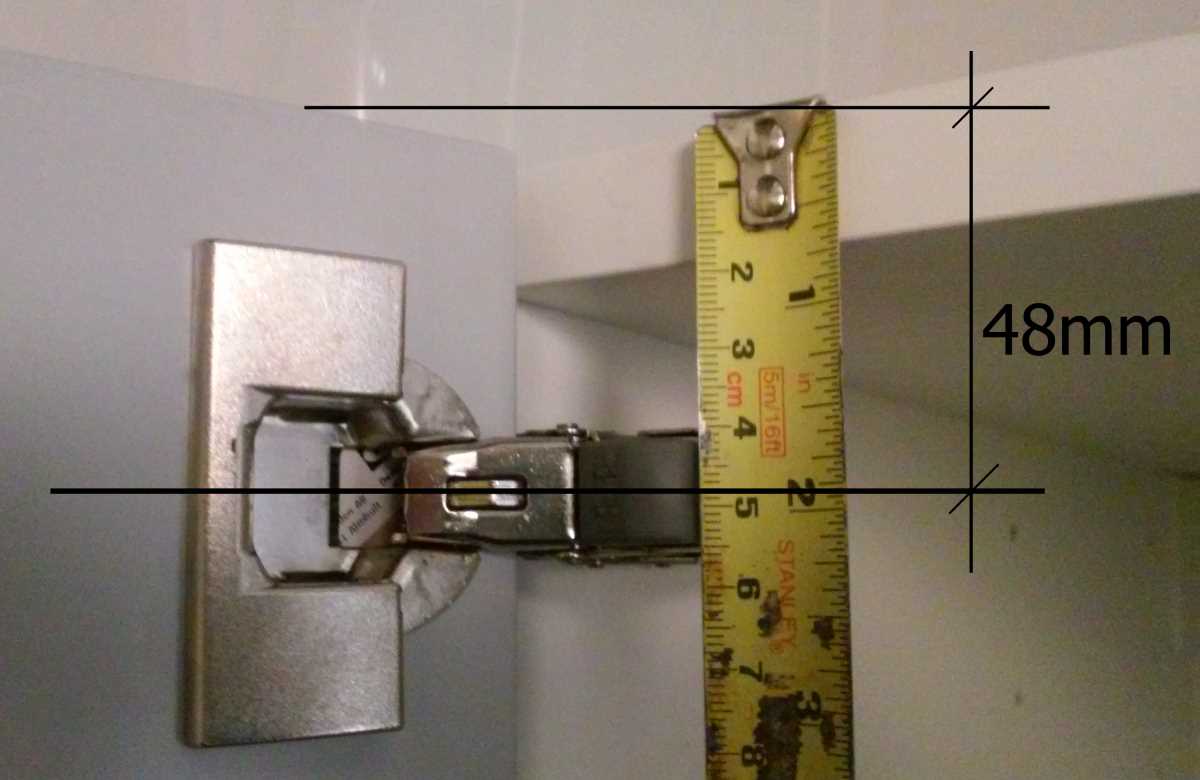 And another one…
Stay well
Ian
p.s. Here are the installation instructions from IKEA for the Ultrusta hinge… IKEA instructions utrusta-hinge (pdf)
p.p.s. If you want a good roundup about some of the new changes in the new SEKTION system from IKEA (over the old AKURUM) take a look at this post from Liz… smartgirlsdiy.com the IKEA SEKTION range.
p.p.p.s! I found this today too… thingiverse.com which shows the hole positions for the Blum hinges too…